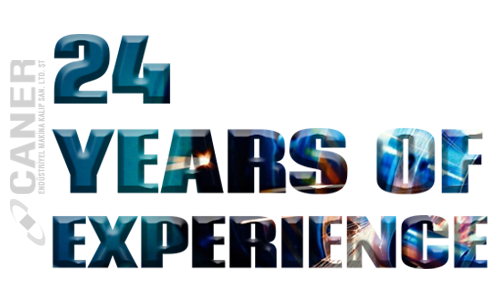 In 1998, SEÇEN Makine (machine) was founded with 100% local capital by Ali Erseçen. in order to receive the Limited Company status in Eskişehir, manufacturing activities began to be able to produce industrial plants. SEÇEN Makine is located in Teksan zone in the organized industrial zone in Eskişehir. In 2011, the company gained a corporate identity and became Caner Makina Kalıp(Mold) and continued the manufacturing production till this day.
Caner Makina Kalıp(Mold) manufactures automotive, household appliances, glass products for the aviation industry and other related sectors' designed, mechanized and assembled products for customers.
Caner Makina Kalıp(Mold) our goal is to be a successful and stable company locally and globally with competitive price, quality, reliability, customer's centricity, devotion and honesty. The company is founded on experience, visible to the horizon, trust, strong and solid foundation.